We are definitely back in Indian summer here at this old house. After we installed all the permanent storm windows two weeks ago during a cold spell, temperatures soared to and stayed in the 80s. While it does cool down at night, we are back to turning on the fans in the afternoons due to the warmth with only a few windows able to be opened for ventilation. The front door must be shut at night; there was a bear cub in the stream bed behind us yesterday. With the bears feeding up to 20 hours a day, getting ready for hibernation, no smell is safe from their searching noses, including household kitchen scents. Having one stroll in through the screen door on a hot night is one story I don't want in my repertoire.
It has also been quite dry and we are back to watering grass and outside plants. A cooler, wetter weather pattern is due in starting tomorrow night; it is late September in the Rocky Mountains, after all. The leaves are turning, albeit slowly, and fall flowers are making their appearance. I learned the hard way that sage, when it is in bloom in the fall, is highly allergenic and even toxic. I have been fighting a nasty outbreak on my arms, legs and neck from blooming sage that I bundled for smudging while in New Mexico the week before. Normally, sage is not something that bothers me but a wonderful herbalist in Taos told me that that she never harvests sage or juniper when it is in bloom. Who knew?!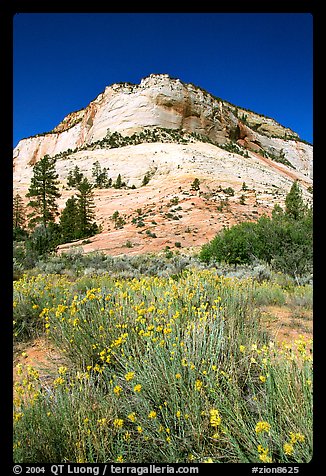 It reminds me of the rhubarb we grow down the hill behind this old house. The stalks are edible but the leaves are poisonous. I find it interesting that something can be both nourishing and toxic. The word "home" can evoke both feelings of comfort and of terror. Home is familiar but, in some cases, only because the terror that manifests itself there and how to navigate it is understood, a known quality. That is what drives abused children to defend the abusing adult when interventions are staged. Better to stick with the misery one knows than risk tackling something unknown, even if that unknown leads to a better situation.
Fear has become a major focus of my thinking lately because I am coming to realize how much fear drives our reactions to life, in families, or between nations and religions. What we don't know, we fear. What we imagine might happen, we fear. Even though we are offered something potentially good, something even better than what we have now, fear can keep us in miserable, joyless, life-draining situations for a very long time. How many of us now regret not taking an opportunity that seemed wild and risky at the time even though it made our hearts leap in excitement thinking about it? How many of us took the "safe" route in something not realizing that "life is fraught with dangers, safety among them" [source unknown]?  When we are playing it "safe," we may be in danger of losing our creative selves in the process. By not leaping up into life, we may be missing out on the very life we were put here on earth to live. We each have to determine for ourselves what is the "nourishing" and what is the "toxic" in a given situation. Not everyone suffered an outbreak from the sage blossoms as I did!
Does that mean I will fear sage now? No but I will certainly seek to be wise about it. Sometimes, we mistake "fear" for "wisdom." It helps us feel virtuous in saying no to something we maybe were really meant to have said yes to. It is in living fully and in community that we mature into understanding the difference between being prudent and being afraid. So enjoy that rhubarb pie but pass on a salad made with the leaves.